Zucchini is a summer squash that contains B vitamins, vitamin A, magnesium, fo- late, potassium, copper, and phosphorus along with omega-3 fatty acids, zinc, cal- cium and protein. It also contains phytonutrients which promote healthy eyesight.
Why use zucchini noodles?
Weight loss
Lowers risk of cancer & cardiovascular issues
Helps arthritis symptoms
Nutrient-Rich
Low carbohydrate
Inexpensive
Less processed
Easy to Digest
Delicious
Easy to Make (& fun!)
Tips
Buy a great spiralizer to make this a very fun dish to make
Buy fresh ripe zucchinis that are tender to the touch and full of color— green or yellow.
Use fresh herbs when you can.
Will stay well in the fridge for 3 days.
Ingredients
2 zucchinis, cut in ribbons; or 1 pack of gluten free noodles 1½ cups of water or gluten free vegetable stock
¼ cup of water for blending, as needed
¼ head of cauliflower, in florets
½ cup of cashews, soaked
½ cup of mushroom stems
¼ cup of white wine
¼ yellow onion, chopped 3 cloves garlic, minced
2 Tablespoons of nutritional yeast 1 Tablespoon Extra Virgin Olive Oil 1 Tablespoon white rice flour
1 dried red chili pepper
1 teaspoon of lemon zest
½ teaspoon salt, as desired pinch of nutmeg
pinch of black pepper, as desired
Method
Soak cashews for at least 3 hours and drain the water.
Steam the cauliflower florets and the mushroom stems for approximately 6 minutes.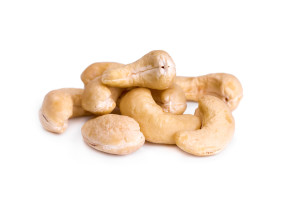 In a non-stick, quart-sized saucepan, heat the EVOO on medium-high heat and add the onion when the oil is dancing.
Allow the onion to cook for a minute while stirring.
Mix in the garlic and one chili pepper, and allow it to cook for a minute while stirring.
Sprinkle the rice flour over this mixture and stir while cooking – about 2-3 minutes. The flour should cook and turn a crème color, but not burn. Adjust heat as needed.
Pour the wine over this mixture and allow the alcohol to be consumed over the medium heat.
Once the alcohol has been cooked out, pour the vegetable stock/water into the pot and cook over medi- um heat approximately 10 minutes.
Turn off the heat, remove the chili pepper from the stock mixture and keep aside for later.
In a blender combine the stock mixture (without the chili pepper), the cauliflower and mushroom stems, the cashews, nutritional yeast, lemon zest, salt, pepper, & nutmeg. You may add more water if needed to blend smoothly.
The consistency of the sauce should be a loose paste. Since it is non-dairy (non-saturated fat based), the thickness is not affected by its temperature. It will remain as thick as you make it. If you desire a thin- ner sauce, add more water and salt to taste.
Boil water in a large stovetop pot.
Turn off the heat to the water, and add the zucchini ribbons, and cover. Keep aside for 5 minutes. Alterna- tively cook gluten free pasta per manufacturer's instructions.
Drain pasta noodles (zucchini or other), and plate. Pour sauce atop cooked pasta, and garnish with a chili pepper and some greens.
Disclaimer
These recipes are copyright @2014 NutriLiciousRecovery.